F&A Legacy Stories
Memorable Moments from Los Angeles County Fire and Agriculture Legacy Members
1920s - LA County Fire Service and the Pony Blimp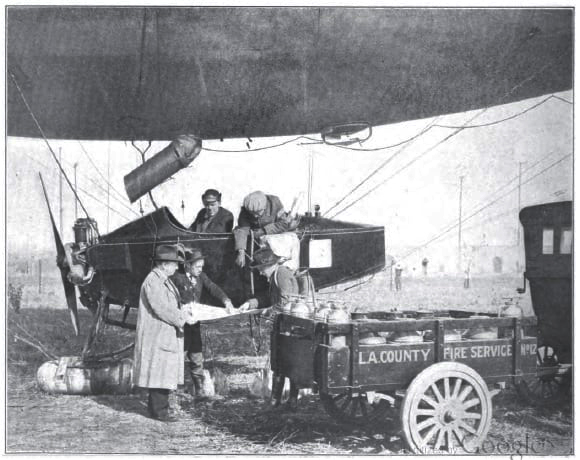 Mike McKay, a 46-year F&A member, shared how over 100 years ago, the Los Angeles County Fire Service used a dirigible balloon, commonly known as a pony blimp, to spot brush fires and deliver firefighting supplies.
He pointed out that the occasion is even recorded in the January 1921 edition of "The Magazine of the American Forestry Foundation.*" The issue describes how during the 1920 fire season, the Los Angeles County Fire Department and the Angeles National Forest partnered to test the pony blimp for its effectiveness in fire patrol and firefighting.
It proved successful!
Not only could the pony blimp spot fires, but it could also lower crews and firefighting equipment to the ground using rope ladders if it was unsafe to land. Many believe this to be the start of aerial firefighting in California.
The air attack's role in fire service continues today with the use of air tankers, helicopters, and aircraft statewide.
*American Forestry, Volume 27, Number 325, January 1921